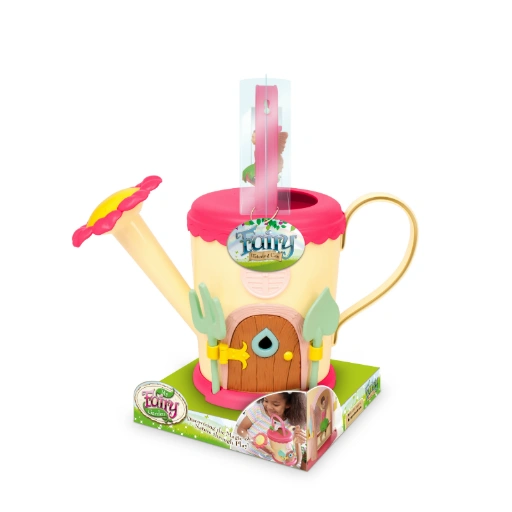 Description
This beautifully designed playset combines a functioning watering can and a fairy house in one. 
Fairy Fenn loves to water plants whilst playing on her swing. She also has tools to help tend the garden and after a hard day's work she can sit on the bench in her home and watch the flowers grow.
This kit is a perfect companion for other 'My Fairy Garden' Grow and Play sets.
For ages 4 years+
Reviews