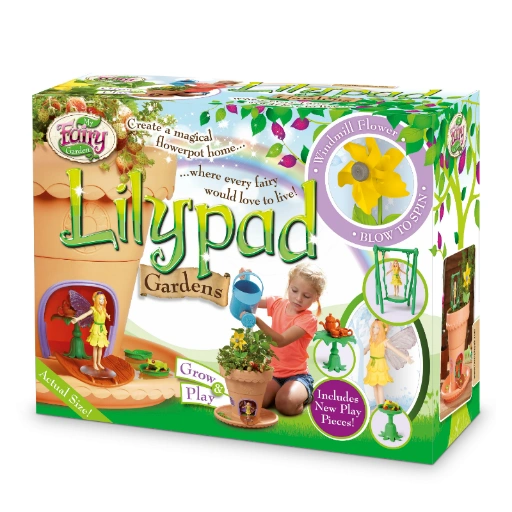 Description
Lilypad Gardens' is the perfect address for Fairy Lily and her froggy friend to live.
This enchanting fairy flowerpot house has its own moat and draw-bridge.Sow the seeds provided to grow grass in the roof-top garden (or plant flowers of your choice) and beneath is Lily's spacious fairy home.
She even has a swing, a table, a stool for the frog to sit on and a beautiful fairy sized tea set for them to enjoy!
Lilypad Gardens can be used indoors or outdoors and comes complete with the house, Fairy Lily, her frog companion, lilypads and an activity manual to create a magical scene.
Reviews